Stephen D. Winick is the author of hundreds of articles on music and folklore.  In over twenty years as a music journalist for such publications as Dirty Linen, Sing Out!, The All-Music Guide and Music Hound, he interviewed and profiled some of the top names in folk and world music, including The Chieftains, Alan Stivell, Steeleye Span, La Bottine Souriante, Martin Carthy, Great Big Sea, Steve Riley and the Mamou Playboys, Le Vent du Nord, and many, many others. Some of these articles go back almost twenty years, but they often contain the most complete accounts available of how an artist or band got started.  Please explore!

For the last few years, Steve has written articles and reviews on folklore and folk music for the Huffington Post.  Find a complete list of his Huffington Post articles, including the titles and artists each article reviews, here.  

Steve also writes articles on folklore, from proverbs and riddles to folktales and ballads. These pieces have ranged from a general discussion of superstitions for the children's magazine National Geographic World to an article for Faerie Magazine's special issue on mermaids.  He followed in the footsteps of such authors as Terri Windling and Ari Berk in writing several articles for the Folk Roots column in Realms of Fantasy magazine...you can see some of those below.
Finally, he has a deep interest in Tarot cards, and has interviewed some of the leading figures in the Tarot world.  He offers those articles below as well.

Steve once got a fan letter that said: "Your writing captures the perfect blend of academic authority and good, plain language that regular folks can understand." He hopes that's still true today! 

For a selection of articles and reviews written for academic journals, encyclopedias, and textbooks,
follow this link to his "Folklorist" page
.

If you're interested in commissioning an article on a topic involving folk music or any other aspect of folklore, please
get in touch
!
Steve Winick's Folklore and Fantasy Articles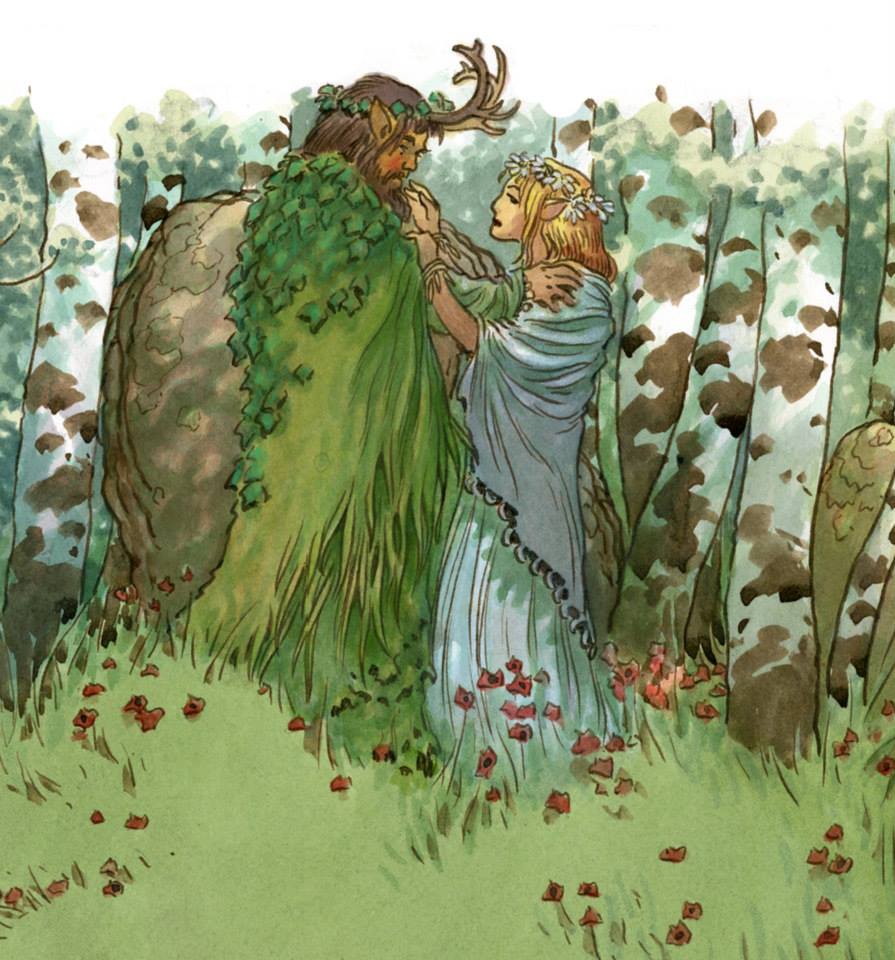 The great illustrator Charles Vess's drawing of the Lord & Lady
based on Steve Winick and Jennifer Cutting © 2014 Charles Vess
Riddles in the Light
(An Interrogation of Riddles, originally published in Realms of Fantasy.)
Do You Know Jack?
(An Exploration of Jack Tales, originally published in Realms of Fantasy.)
Believing in Unicorns
(An Exultation of Mythical Beasts, originally published in Realms of Fantasy.)
Steve Winick's Music Articles